St. Patrick's Day Party
March 17, 2023
Throw on your finest green outfit and come party with us on St. Patrick's Day! Meet us in the plaza at 4:30 for some slime-making and yard games. Grab a treasure map and head out on a search around the shops for some St. Patty's gnomes - find all seven and win some treasure of your own! When the party's over, stick around for dinner and take advantage of some of the local restaurants' St. Patty's Day specials.



*Party attendance is free; slime-making supplies limited.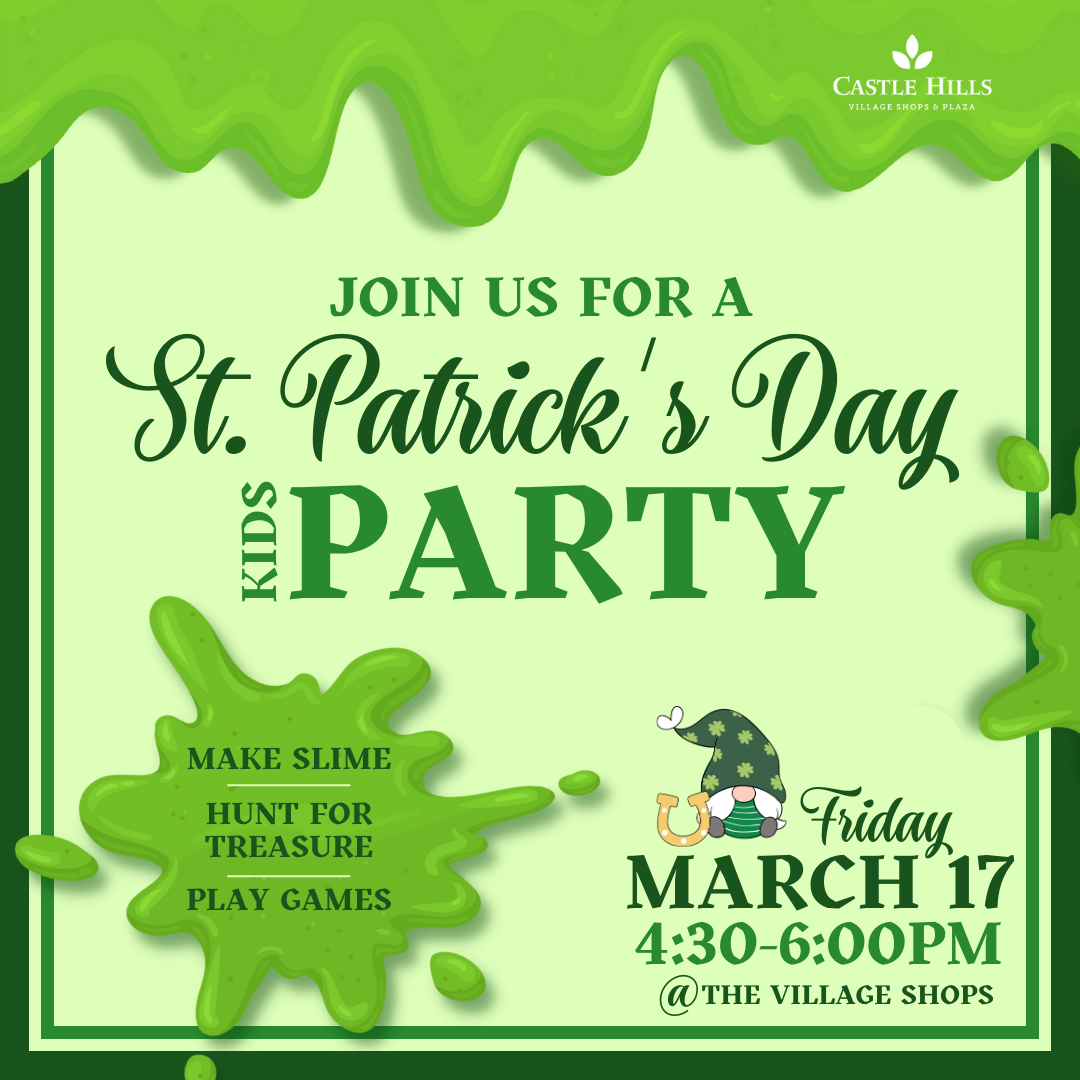 Upcoming Events
Past Events by Date
Please select a Year