Autumn Market
November 16, 2023
Get your autumn on! Find unique treats for Thanksgiving entertaining and other goodies celebrating everyone's favorite season. The Autumn Market will take place at Castle Hills Village Shops from 4-8pm on Thursday, November 16th.

Grab a neighbor & your mat, and meet us in the plaza at 6pm for a free yoga class sponsored by The Dallas Conservatory.

Follow @CastleHillsCommunity on Instagram and Castle Hills Page on Facebook for a preview of vendors and other upcoming events.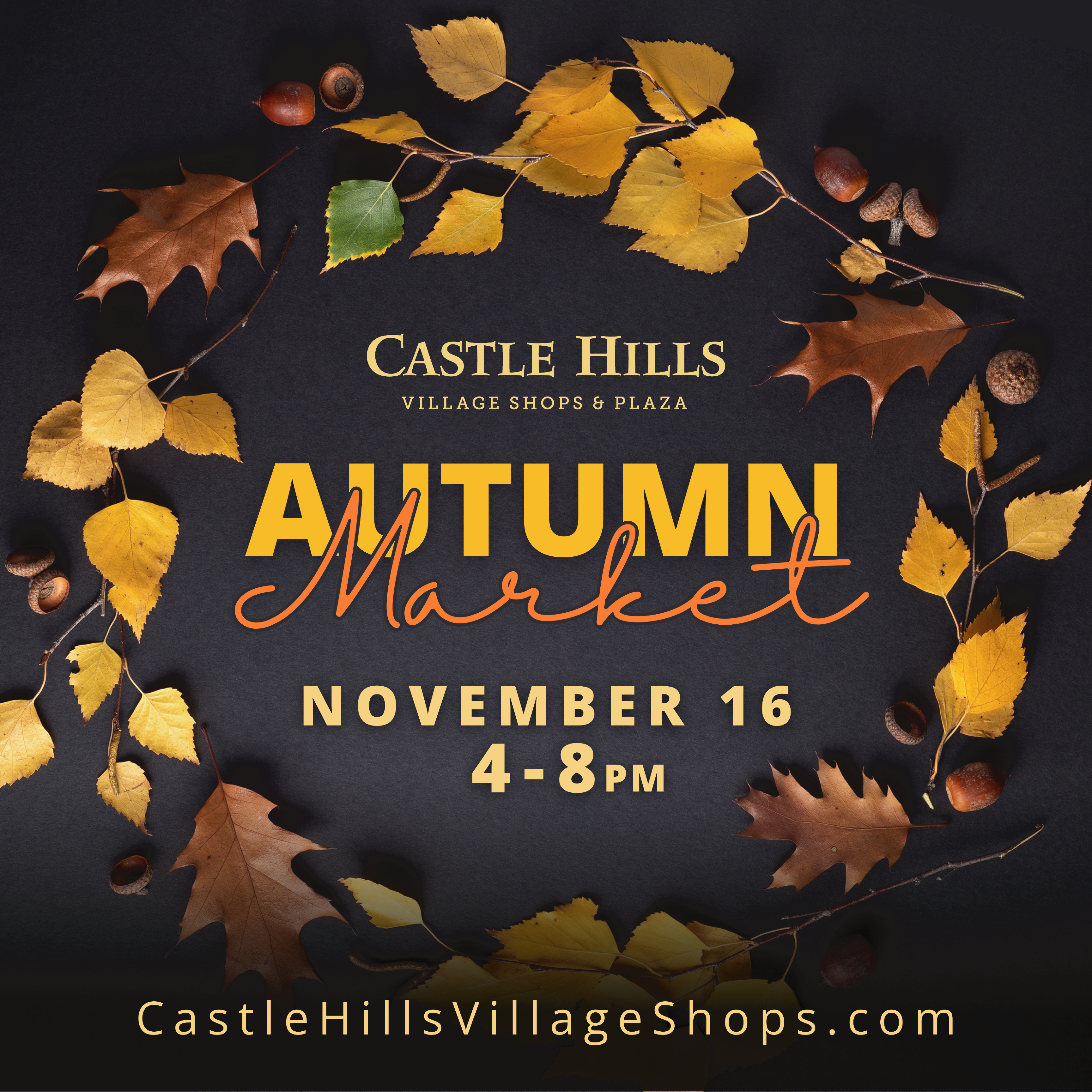 Past Events by Date
Please select a Year