Classic Car & Truck Show | Fall '23
September 17, 2023
Travel back in time at the Classic Car and Truck Show on Sunday, September 17th. The event is from 9am-1pm and is free for all spectators.
To register your classic car, please arrive between 8 & 10am; there is a $10 registration fee, and awards are given starting at 12:30pm. If you have any questions, please contact Time Machine Car Shows at 940-600-9651.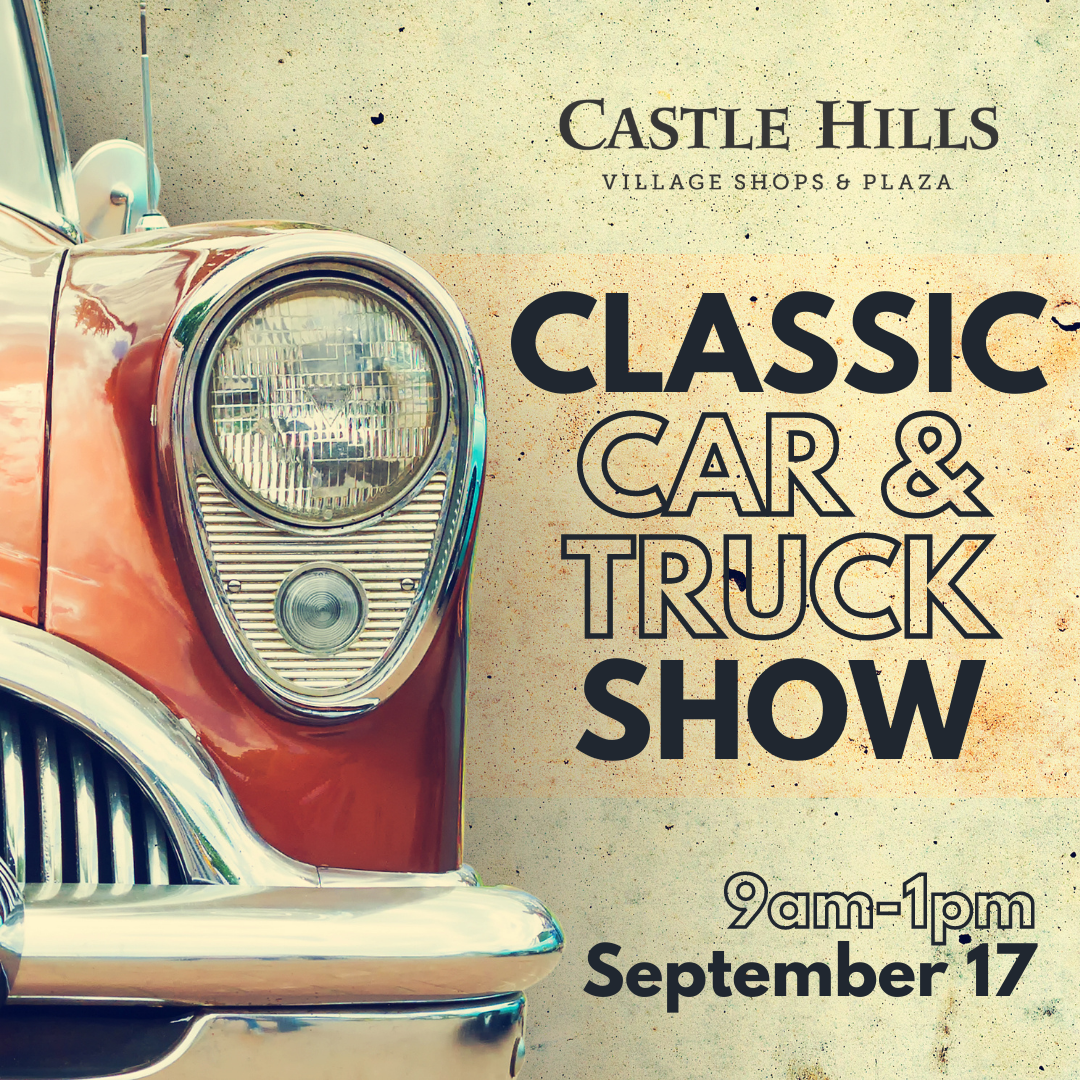 Upcoming Events
Past Events by Date
Please select a Year